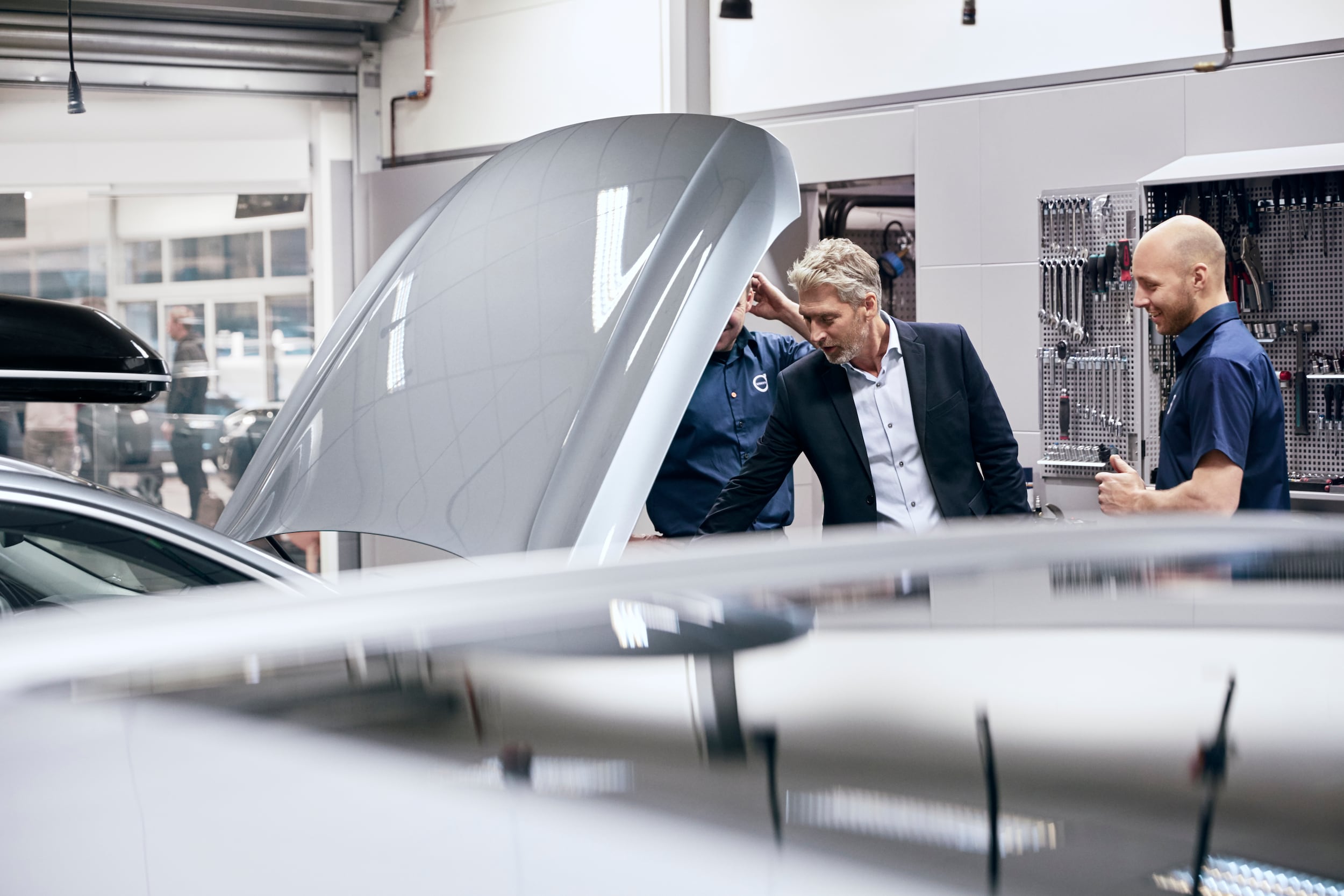 Your Volvo is part of a legendary line of long-lived vehicles. Since they first appeared on the scenes, Volvo automobiles have become known as reliable vehicles that last for decades. We at Carlsbad Volvo in Carlsbad CA are proud to be part of this great heritage. We also know that regular maintenance is key to reliability, too! And changing your Volvo's oil is a top priority for proper maintenance. To learn more about when to change your oil continue reading.
When to Change Oil in a Volvo
Your best bet is to put your Volvo on a regular maintenance schedule and stick with it. Our oil service professionals will help you set and keep a schedule for regular oil changes in Oceanside, CA.
In addition, you should change your Volvo's oil if you encounter one or multiple of these conditions:
An indicator light flashes on your dash or vehicle information console
Your engine begins to knock or make unusual noises
You check your oil and find it dark or dirty
You detect an oily smell inside the cabin
You notice excessive exhaust smoke
You have traveled over 6,000 miles since your last oil change
Where to Change Volvo Oil near Encinitas, CA
Although we know you have many options for oil changes, we believe a Volvo dealer like Carlsbad Volvo is your best choice.
Match to Factory Specifications
Many oil change facilities will use the least expensive oil or non-original parts in your oil change. We certainly understand the need to save money. But, at our Volvo dealership, we pledge to keep your costs as low as possible.
However, only Volvo-specific parts fit as the factory intended. And Volvo-recommended oil is best for your vehicle, especially if it is still under warranty.
Multi-Point Inspection
While your Volvo is undergoing maintenance, we will undertake a comprehensive inspection to make sure all of its systems are in solid working order. Many of our customers in Vista CA have avoided expensive and time-consuming repairs by our inspection procedure.
Volvo Oil Change at Carlsbad Volvo
Contact our service center professionals to schedule an oil change for your Volvo! We are just a quick drive from Del Mar CA and have the facility to ensure your Volvo runs for longer.